In Apps & Humans #1, we talked about human personality traits that we can assign to applications.
This time we go in the opposite direction, identifying features specific to applications that we can reverse engineer and transform into desirable human behaviors.
What do we want from an app?
Using apps for so many years, we've developed certain preferences and expectations about them.
Typically, we want an app to:
Have a user interface that is intuitive, easy to work with, uncluttered by things we don't use.
Be performant, allowing us to get the results quickly, with the minimum amount of effort from us.
Be compatible with other contemporary tools and technologies.
The user interface: interaction patterns
In human terms, our "user interface" is about how we present ourselves and how we interact with others.
It starts with how we greet each other: from a simple "hi", we can perceive a message, which can be anything from "I'm happy to see you" to "I'm in a bad mood, leave me alone".
When a problem arises and people need our help, do we simplify life for them, or do we complicate it?
In the workplace, we have many interactions and we depend on each other.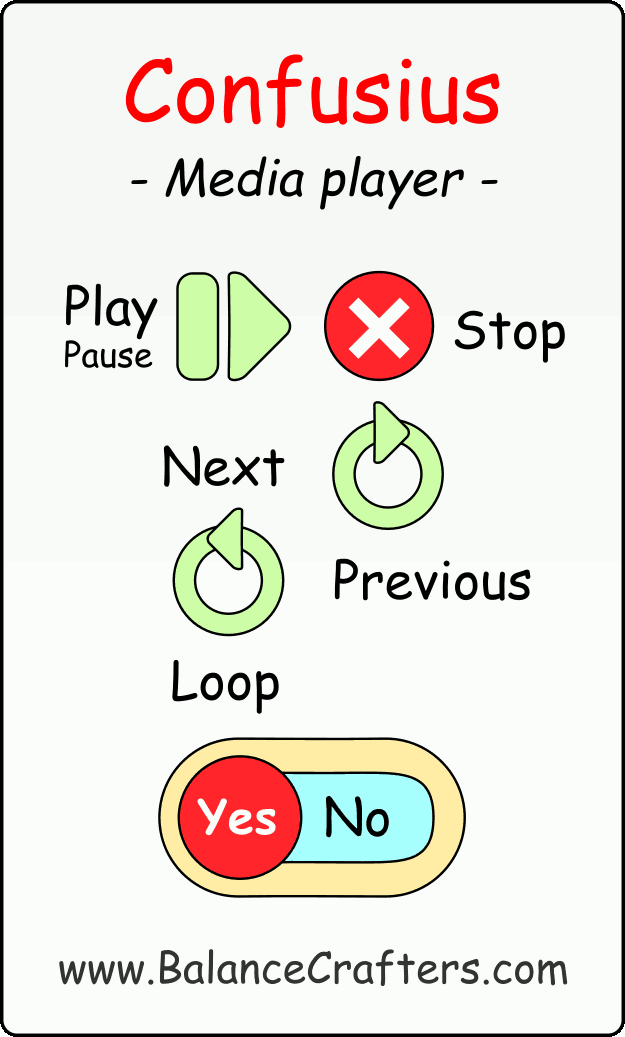 If our "user interface" seems too complicated or unpredictable, people will tend to avoid us when they can and won't be so cooperative when we need their help.
We can choose to be "user friendly".
The performance: reliability and productivity
Just as we want our applications to be fast and stable, others rely on us to respect our commitments and be mindful of their time.
We can focus on:
Negotiating realistic expectations related to what we can deliver.
Making the effort to deliver on time.
Notifying in advance those who are affected if we are unable to deliver what we agreed upon. This gives them some time to adapt and respond to the situation.
Being less of a bottleneck to others:

Responding to emails without too much delay, or at least sending a short reply with an estimation of when we can deliver a complete answer.
Sometimes we need to specifically ask if others are blocked waiting for our tasks to be finished. Human communication is never perfect and it's useful to clarify this, especially for long running tasks.
Knowing when others are dependent on our tasks, we can adjust the priority (or discuss priorities with the appropriate people), so that the least time is spent waiting. It also helps to avoid deadlocks (two parties which are blocked waiting for one another to finish their tasks).
Keeping in mind that there may be additional tasks we need to take care of, like submitting timesheet information, participating in various surveys or training sessions within the company. These may sometimes seem less important, but they are part of our job too and some of our colleagues (e.g. from management or accounting) depend on us to deliver them on time.

Sharing valuable information that we already have to those who need it.
Preparing for meetings so that everyone's time is used efficiently.
Doing our own research before asking for help, so that we don't ask questions which we can easily answer ourselves.
The compatibility: adaptability and cooperation
Think about a game you enjoyed playing 10 years ago. If you would play it today you will probably still enjoy it, but you'll realize how much things have changed, how some other games made better decisions in terms of user interaction, or simply how much the graphics capabilities have improved tremendously.
My point is, our knowledge may become outdated. I think we all need to allocate some time for learning, to keep up with changes in our fields of competence and to be open to other tools and technologies than the ones we are used to.
Another point is collaboration: we want apps to exchange files in various formats and be compatible with one another. In human terms, people are more likely to enjoy working with us if our collaboration style can accommodate theirs.
Conclusions and recommendations
Our go-to apps can simplify work for us by behaving in certain ways that we expect and appreciate.
By adopting some of these behaviors and pairing them with human qualities like humor or kindness, I believe we can make the workplace more enjoyable for everyone.